Creative Practice in the Belly of Impermanence
~ Realizing, Manifesting and Releasing our Living Artistry ~

"The creative adult is the child who survived."
~ Ursula K. Leguin
In this potent chapter of global unpredictability, we are called to gather with brave and tender humans willing to dive into the belly of our ever-changing circumstances. Welcome to CULTIVATE Creative Practice: an embodied, interdisciplinary exploration and training in which we harness, catalyze, and source the creative aliveness of our churning world. 
We begin with the truth that every human being is innately and uniquely creative. 
CULTIVATE is a practice of attuning to, cohering with, and yoking the generative principle that inherently pulses through each of us in every moment. We practice not only to refine skillful awareness of this creative vitality, but to grow a multidimensional capacity to realize and mobilize the imaginative power and potential at the center of our deepest humanity. As old structures within and around us collide, collapse and transform…
CULTIVATE ignites our skillful capacities to sense, sniff, woo, court,
magnetize, and catalyze living ideas and inspiration, 
AND 
to prime, tenderize, forge, steady and awaken ourselves as vessels
for these living ideas to come into form!
"We cannot solve our problems with the same thinking we used when we created them."
~ Albert Einstein

In CULTIVATE Creative Practice (for people of all backgrounds, identities, and levels of experience) we aim to create a brave space in which we can: 
Descend, to include deeper layers of body, psyche, soul, and imagination 

Tenderize, through conscious contact with emergence and impermanence

Become fertile ecosystems to magnetize inspiration and ideas

Recognize that wounds and challenges are entwined with deepest gifts

Transform internal leadership from conditioned tyranny to wakeful sovereignty

Track creative aliveness and engage  it as a compass for purposeful choice making

Forge a reliable practice in a community of care and dignity
Our practice together in community is deeply rigorous and wildly fun. 

If you're interested and able to show up live, we request that you attend all workshops as fully as possible in real time. If you're not able to attend live, you may register and receive recordings. We use the Zoom platform with a lot of interaction, engaging directly onscreen, in breakout groups, exploring the space around us through creative prompts, and engaging guided rest or meditation nearby the screen. We request that you be able to have your screen on and ready to actively participate as much as possible.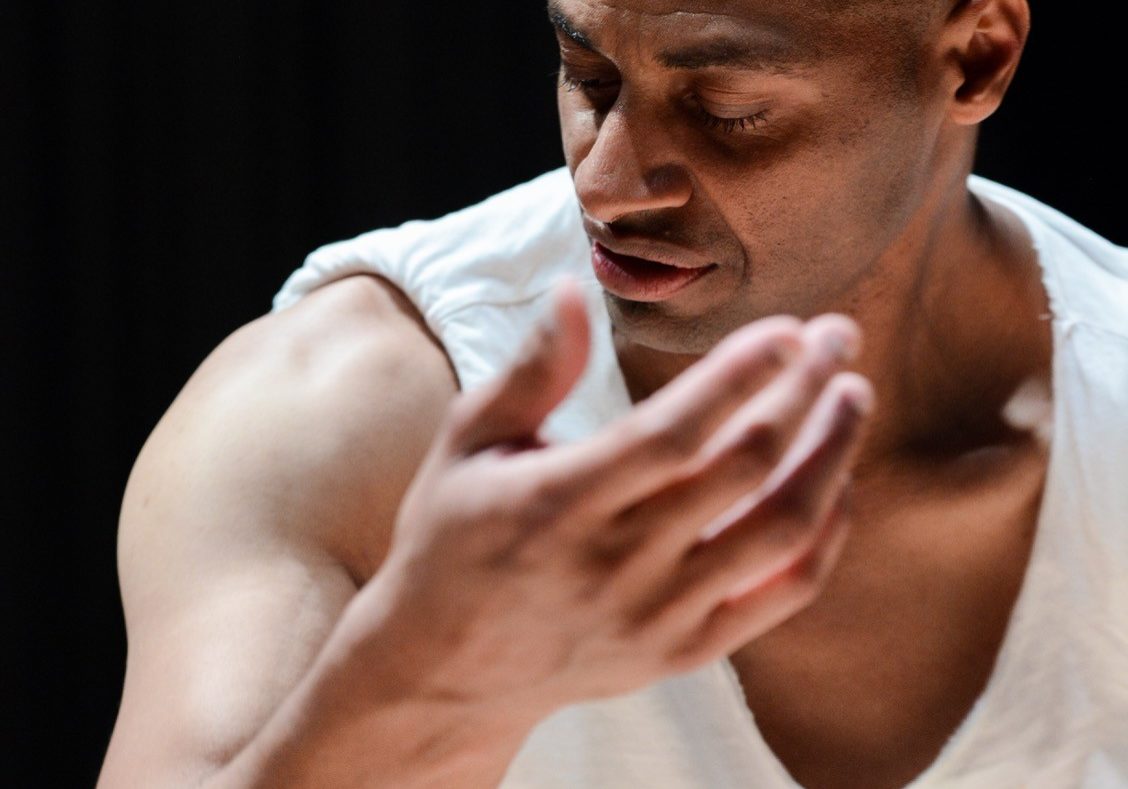 Louisiana native and Colorado transplant, Helanius J. Wilkins (he/him/his) is a choreographer, performance artist, educator, and innovator. His creative research and projects are rooted in the interconnections of American contemporary performance, cultural history, and identities of Black men. Having choreographed 60+ works, honors include Pola Nirenska Award for Contemporary Achievement in Dance (DC's highest honor, given by the Washington Performing Arts Society, 2008); Kennedy Center Local Dance Commissioning Project (2002 & 2006). Foundations/ organizations including NEA, NEFA National Dance Project, National Performance Network (NPN), DC Commission on the Arts & Humanities, the Boulder Office of Arts & Culture Public Arts Program have supported his work. He is Associate Chair and a Professor of Dance at CU Boulder. He is a member of the National Board of Directors of the American College Dance Association (ACDA) for the Northwest region and was appointed in 2018 by Governor Jared Polis to the Colorado Council on Creative Industries.  https://www.helaniusj.com/
Teaching May 23rd
Photograph courtesy of Christopher Michael Carruth, copyright 2019.
Rachel Blackman (she/her/hers) is a theatre artist, performer, somatic educator, coach and mentor. She is perhaps best known for playing Charra in Matrix Revolutions. Rachel is Artistic Director of her own company Stillpoint Theatre, teaches Feldenkrais and runs online somatic and creative programs including a year long mentoring program for people learning to bring self sustainability and creativity to their gift to the world. Stillpoint's work is characterised by multi-textual narratives told with humour, profundity and cinematic intimacy. The work is communicated using a minimal, pared back aesthetic and a fluidity of form, the cumulative effect being a kind of film in your head. Her latest work is a celebration of failure, feeling like an idiot and music… and is called You Aren't Doing It Wrong If No One Knows What You Are Doing. Rachel is from far across the oceans - mostly Bungalung and Eora territories in what is now NSW Australia. She lives by the sea in Brighton, UK with her husband Shad and bonus son Akash. www.tinyfailures.com (theatre), www.vibrantbody.co.uk (somatics)
Teaching June 20th 
Photograph by Dave Bramwell
This practice may sound exhilarating, or it may sound like a tall order. In our experience, as artists and facilitators, there is an indispensable key to accessing an open space of mind in which creation, preservation, and destruction can all occur. The degree to which we can access an open, unbiased awareness in any given moment is directly related to how fully and courageously we can encounter the waves of feeling and joys and challenges of the material we are working with creatively. 
Therefore, throughout CULTIVATE trainings, we braid in awareness practices such as meditation and yoga nidra, to train ourselves to access a bigger perspective in which our creative process can flow more fully and freely. As we come to know and trust something boundless, resilient, and unconditioned in our being, we can more gracefully shed outdated or toxic ways of being in the world or engaging our creative practice. We can release habits and patterns that have bound us to narrow expressions of ourselves and our relationships. We can transcend limited perspectives or world views of who we are as artists and how living artistry can serve the world around us. We can grow beyond a self-serving, isolated sense of self - and yet include our uniqueness and wisdom born of our wounds. We can adventure into the broader dimensions of what's possible in creative practice together in harmony with life and death. 
In CULTIVATE, we measure the growth of our creative practice by how much we are able to track and channel our own creative aliveness in any given moment of artmaking or living.
We hope you'll join us and a kind, powerful, international community forming around this practice: artists of all mediums, curious thinkers and feelers, and so many yearning to join together more fully with each of our creative capacities!
"...which causes me to wonder, my own purpose on so many days as humble as the spider's, what is beautiful that I make? What is elegant? What feeds the world?"
~Louise Erdrich