Brooke holds a BA and MFA in Dance, and is a lover of adventure, especially in the territories of creative process, collaborative performance, meditation and evolution of culture. Her life's work centers around asking impossible questions and discovering alive answers through whatever magnifies beauty and catalyzes truth. Brooke has danced professionally for over a decade as a member of LEVYdance (San Francisco), Malashock and Dancers (San Diego), and Kim Olson/ Sweet Edge (Denver), as well as in the works of choreographers Michelle Ellsworth, Dan Wagoner, David Dorfman, Eddie Taketa, Gail Gilbert, Heidi Latsky and Gesel Mason. Brooke received her Yoga teacher training from River Cummings and Nataraja Kallio, and now teaches Yoga on faculty at Naropa University. She is co-director with Lauren Beale of Eunice Embodiment, an umbrella organization engaging performance, movement education, and mentorship to ignite creative intelligence and excavate our natural human vitality. 
Eunice Embodiment presents: Creativity MVP, an after school program for kids K-4th grade and 5th-8th grade
Imaginative Play and Composition through Movement, Visual art, + Poetry with Lauren Beale and Brooke McNamara

The purposeful descent of our awareness into our bodies is a big adventure full of sensation, emotion, and new intimacy with our lives. It can be very helpful to have the support of simple breathing and postural techniques from the Yoga tradition, which I have studied and practiced deeply and am honored to offer as we integrate and ground insights that come from our development of mindfulness. More than anything, our work in the realm of embodiment aims to create an enduring sense of being at home in the raw sensations of being alive as a human being.
Want to work with me? Get in touch. 

Naropa
University
Classes
At Naropa University, I teach Yoga 1, an introduction to the vast tradition of yoga. Students gain both an understanding of yoga in its historical and social context and an experience of its methods, which constitute an in-depth exploration of breath, movement and consciousness.
Naropa students keep me on my toes and in my heart. In general, they are earnest learners, and not conformist. It is a prerequisite for me to be able to teach from my mind, body and heart all at once, and Naropa not only welcomes me to do so but encourages and demands it.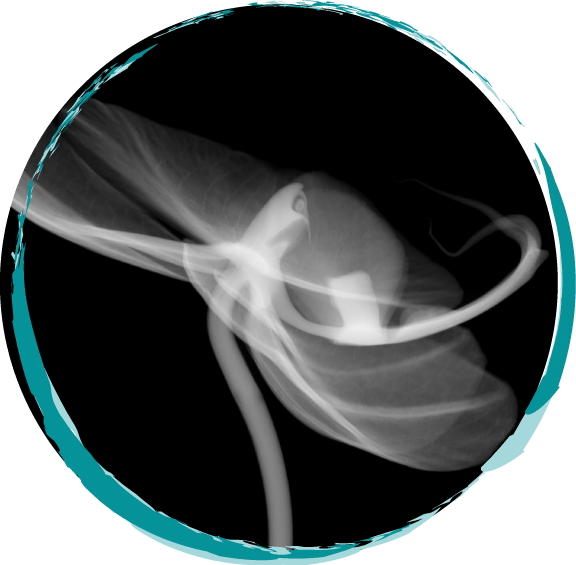 "Brooke is an immensely gifted artist and teacher.  Her elegance, love, and wakefulness are uniquely interwoven into her offerings. Brooke's teaching is a true treasure." 
– Diane Musho Hamilton, Zen Teacher
BREAK is a short film of embodied poetry inviting you into greater intimacy with yourself and your life right now. 
Film by: Drummond West
Poem written, read, and danced by: Brooke McNamara
Music: "Dare to Dream" by Caleb Etheridge

A short documentary on an evening length Dance/Theater Duet created and performed with Lauren Beale; Collaborators include Nicholas O'Brien, Ursula Mains, and Benjamin Bentele.
In this real-time dilemma, which echoes the reality of choice and consequence, separation from those we love, and connectedness that transcends having to say goodbye, an array of competitive strategies and coping mechanisms are humorously, tenderly, and tragically revealed. Through dialogue, dance, and improvisation, the performers' presence and humanity are under demand, as they compete, enter conflict, surrender and let go into vulnerability. Eventually, an experience of bare realness is discovered. This piece has been performed in Boulder, CO, Denver, CO, at the Integral European Conference in Siofok, Hungary, and in Missoula, MO through generous private donations and presentation by Bare Bait Dance. www.EuniceEmbodiment.com
Choreography by Benjamin Levy in collaboration with Brooke McNamara, Lily Dwyer Begg, Christopher Hojin Lee, Aline Wachsmuth, and Scott Marlowe  www.levydance.org
Cirrus, Wake, Physics and NuNu performed against the backdrop of the graffiti, street lamps, concrete, and city scape.
LEVYdance transformed the alley outside its home studio into a custom framework for its 2008 Home Season. Three custom-designed stages connected by catwalks created a unique urban performance space that surrounded the audience with dance.
Created and performed by Lauren Beale, Ondine Geary, Brooke McNamara, and Kate Speer
XX: Where's the Power? exercises our readiness to turn on, transfer, and transmute power through unhinged, corporeal dissent against the patriarchal grab. In this evening of performance, we slam our heartbroken and hungry bodies into the body politic to access our own interior pulse and reconnect to something larger than fear. In an effort to confront the very nature of insecurity, we ask, Where's the power? What follows is an absurd ride through hysteria, struggle, grief, and release as we search for the possibility of a higher love.
This piece has been performed in Boulder, CO and Cholula, Mexico with generous grants from the BCAA and the CO Creative Industries. www.xxcollaborations.com.