Where do you find refuge and belonging?
How do you access honest, artful expression?
Who witnesses you just as you are, uncontrived and uncensored?

You're invited to join me in meditation and creative training explorations, in community, where our practice is our life.
May we realize our original nature, enact our deep callings, and play our part fully in the liberation of all beings.
About Brooke McNamara
Artist. Teacher. Collaborator.
Appreciated for her capacity to transmit the sacred through accessible and digestible pieces of poetry and teaching, Brooke's work is an emanation of her core longing to awaken, play, learn, and feed the soul.
I have practiced in the Zen tradition since 2009, and truly love the art of meditation. I also love exploring what it means to be human in community with others, and to live well together on this beautiful earth. I am a poet and have published two books, Feed Your Vow and Bury the Seed. I live with my huge-hearted husband and two adorable, wild sons in Boulder, CO.
I look forward to connecting with you!
poet, performer, zen mama, monk
I have practiced meditation intensively in the Zen tradition for the past eight years, and been empowered by my teacher to instruct others in the art and practice of Zen meditation. I'm also a poet and published my first book, "Feed Your Vow," in 2015. I live with my huge hearted husband and two adorable, wild sons in Boulder, CO.
gently, 
allow your heart to hand you
every last piece
of who you truly are. 
B U R Y   T H E  S E E D by Brooke McNamara
poems for releasing more life into you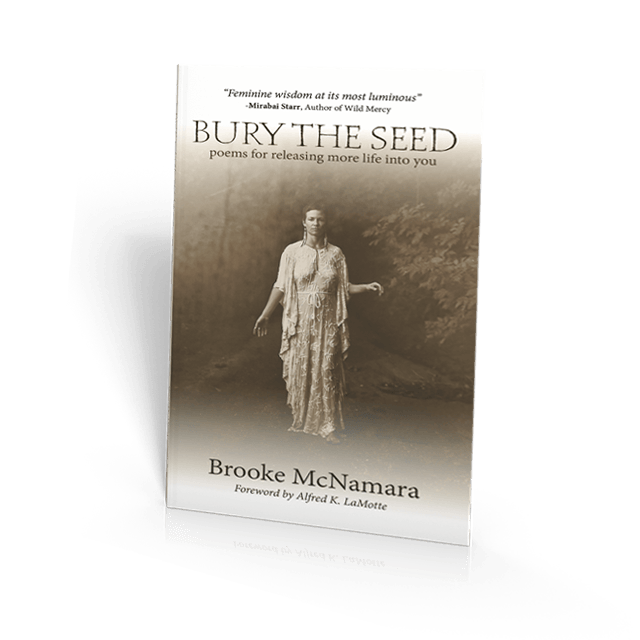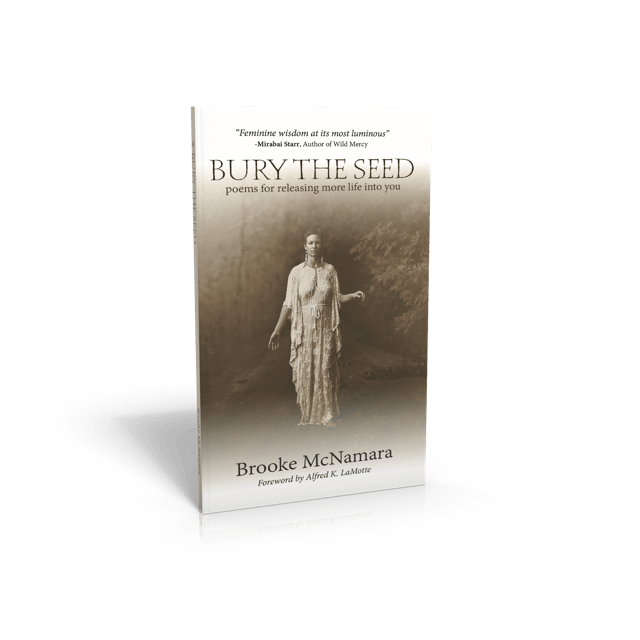 gently, 
allow your heart to hand you
every last piece
of who you truly are. 
B U R Y   T H E  S E E D by Brooke McNamara
poems for releasing more life into you

Art of Aliveness
A 7-Day In-Person Retreat
January 28th - Feb 3rd, 2024 - Dragon Lake Zen Center - Boulder, CO
The Art of Aliveness retreat is an invitation to come home to your true self, to the potency of reality as it is, and to creatively express the uniqueness of your being. It is an opportunity to connect with a community of others who not only support your practice, but who mirror the preciousness of this one life.
In collaboration with four transmitted Zen lineage holders, we will explore our innerscapes through seated and walking meditation, interpersonal practice, creative expression, work practice, and embodiment.
Awakening to the Poetic
A 9 Week Series of Meditation and Poetry
How do you awaken and tune to the poetic? Do you remember your ways as a child of connecting to this animate, breathing world?
In these times of rapid change, challenge, and opportunity, it is vital that we connect in brave, supportive community to remind ourselves of the nutrients embedded in reality – the powerful ways that pain and loss carve through our beings, the delicious refreshment of beauty in all its forms, and the ultimate satisfaction of resting as our true nature: vast, unborn, and indestructible. 
Art of Meditation
With Lisa Gibson & Brooke McNamara
The Art of Meditation Workshop Series and Refuge Retreats are an opportunity for you to come home to your life, anchored in the practice of sitting meditation, the wisdom of ancient and modern teachings, and a growing community of wholehearted practitioners. With guidance from Lisa Genki Gibson and Brooke Teisui McNamara, senior monks in the Soto Zen lineage of Diane Musho Hamilton, Roshi, these offerings will accompany you throughout the year to awaken to the vastness of who you are, and to enact this fullness and compassion in your daily life.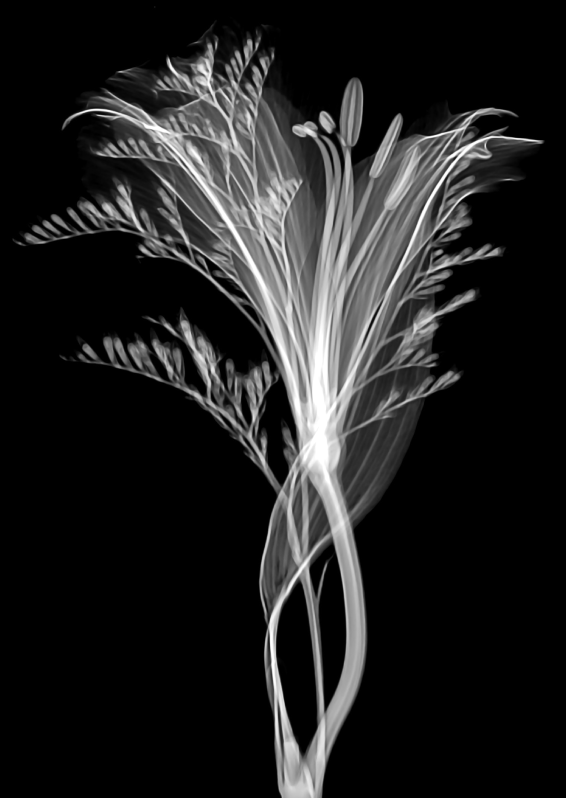 Stop. Stop working. Stop trying to stop working.
Stop trying. Stop being lazy. Stop searching for meaning.
Stop landing anywhere. Stop acting confused. Stop.
Stop locking up your mysteries. Let me in. Stop rearranging the surface features of your life. Stop thinking deep is deep. Stop thinking blood is red. Stop hoarding the blood-red wisdom unborn in you.
There's got to be a better way. Do you love me? Stop loving me. Stop unloving me. Stop tearing me apart.
Stop with me. Let's stop together. Six seconds.
Ready. Set. Stop.
Now let's stop together forever,
and let the stopping go.

"Tender, erotic and wise, this book is a trustworthy companion in the journey of becoming human."
Diane Musho Hamilton, Author of Everything is Workable
"Only a few lines in, walls are coming down, ears are perking up."
Stuart Davis, Artist
Poems for Falling into Fullness
Poems from the body of a dancer, mind of a zen monk, and heart of a mother. Open to timeless beauty through encounters with our everyday world, seen with fiercely loving eyes and a powerful, compassionate voice.