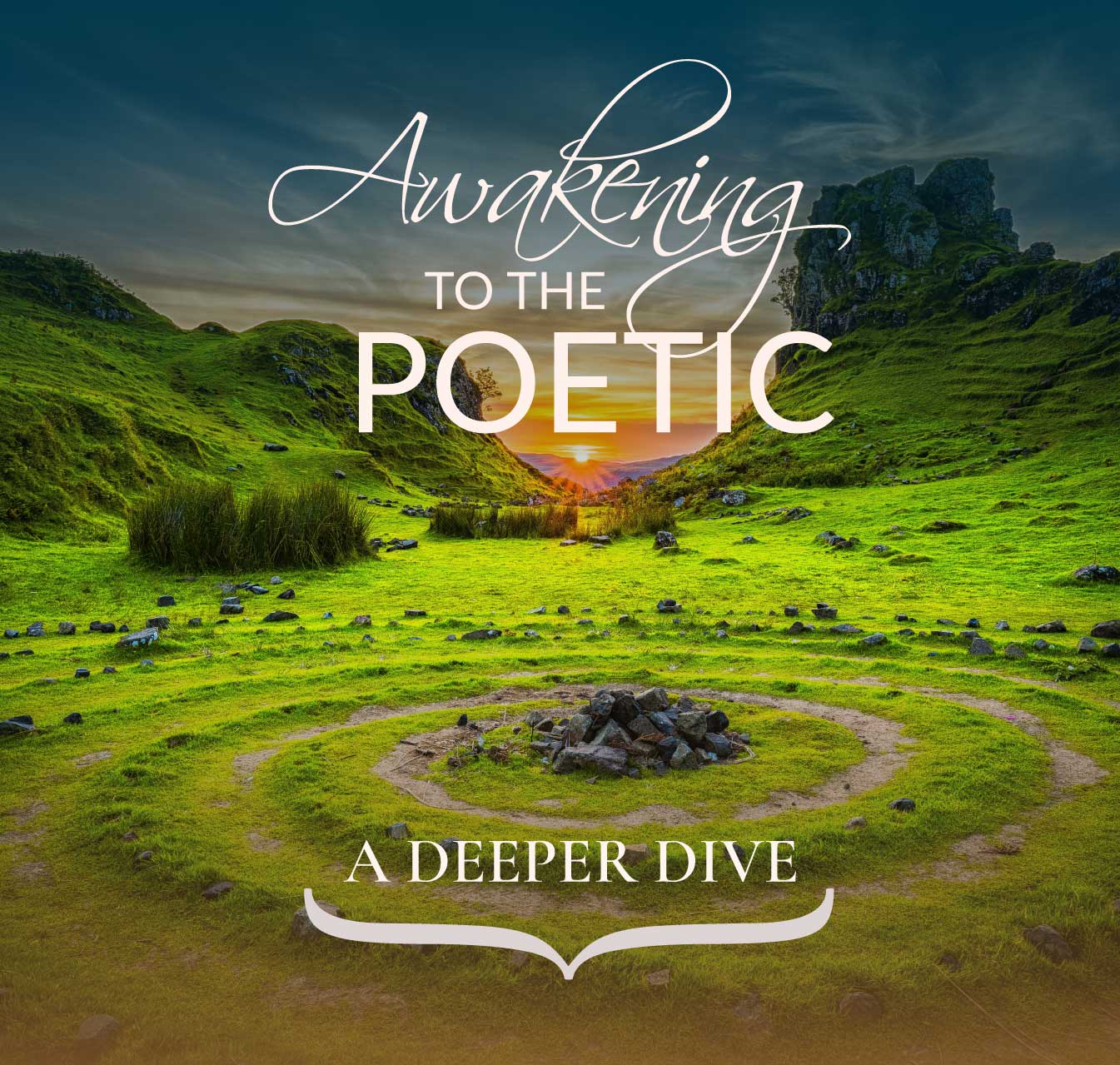 Awakening to the Poetic – Summer Intensive
$500.00 – $800.00
with Brooke McNamara
via Zoom video conferencing
An Online Summer Intensive:
5-day Small Group Workshop Series + 3 One-on-One Coaching Calls
June 19-23, each day from 
9-11am PDT | 10am-noon MDT | 11am-1pm CDT
12-2pm EDT | 5-7pm BST | 6-8pm CEST | 9:30-11:30pm IST
Please choose the price that works for your current financial context: $800, $650, or $500
Description
"Just sit there,
don't do a thing,
just rest.
For your separation
from the the sacred
and from love
are the hardest work
you ever do."
~ Hafiz
In these bewildering times, both our inner and outer worlds are undergoing rapid change. So much is unknown. We may fear becoming overwhelmed or disconnected from the emotional, relational, creative, and spiritual resources we need most right now.
What if there is a dimension of experience always available right here, which is innately meaningful and vital - without cause or condition?
What if it's possible to simply awaken to receiving and transmitting this poetic dimension of being human?
We can tune and open ourselves to the living poetry of life – that which tenderizes the heart, soothes the mind, energizes the body, erupts in sudden laughter, and inspires compassionate action. When we do, we access the world's innate aliveness, teeming with seen and unseen layers of intimacy, guidance, beauty, humor, and ever-present Awareness awake as it all.
All workshops will be held online via Zoom, and recordings will be available for registered participants.
In addition to the 5-day workshop intensive, each participant will schedule 3 one-on-one coaching sessions with Brooke between June 5 - September 29, to explore your artistic and spiritual practice with more depth and focus.
---
---
Cost:

Please choose the price that works for your current financial context: $800, $650, or $500