Summoning the Unseen:
Poetry and Meditation to Conjure Deep Support and Inspiration
A 12-week online workshop series



with Brooke McNamara & Special Guests
Bayo Akomolafe, Erin Geesaman Rabke, Dare Sohei, Dave Rock, & Rachel Blackman

Fridays, July 24 - Oct 9 2020
9-11 am PST/ 10am-12pm MT/ 11am-1pm CST/ 12-2 pm EST
Suggested Investment: $395, but please pay what you can
(more or less is welcome)
"There is another world but it is inside this one."
~ Paul Eluard
"The poet is the priest of the invisible."
~ Wallace Stevens
In these bewildering times, both our inner and outer worlds are undergoing rapid change and unraveling. So much is unknown and yet to be seen. We may fear becoming overwhelmed or disconnected from the emotional, relational, creative, and spiritual resources we need most right now.
Arundhati Roy writes: "Another world is not only possible, she is on her way. On a quiet day, I can hear her breathing."
Are we allowed to long for this other world??
To feel the burn, ache and pleasure of longing for something more, something deeper in, something more alive, connected and intimate with death — something perhaps already here, but as yet unseen or tended?
You are invited to enact, articulate and enjoy this more vivid world of presence and play, together in community, as a weekly ritual. By writing our way into and from our deep hearts, our untethered imaginings, and our solemn declarations of what we stand for in this life, we will create a blueprint for our living and relating with all of life in its sentience, wonder, grief, and mystery. We will summon the unseen forces around and within us to activate deep support, inspiration, and service, here and now.
"The sessions with Brooke and the community she gathers are gently powerful and powerfully gentle. After every session you have a sense of having had close friends for a visit and you would like them to stay, almost like when you were a kid, playing outside and being called in for dinner — you just want to play a little more, but no, you have to go... and you do it, because next week you will play again. Thank you Brooke for bringing soul, joy and presence to the sessions and the community. You are a gift."
~ Igno Van Niekerk,
Author, Leadership Trainer, Photographer, Storyteller, South Africa
---

Poetry can usher us into this realm of soul, imagination, and the liminal where we remember or sense things we didn't know we knew. A realm where we can receive vision or calibration not available through thinking or the conventional five senses alone. Where we may court and be courted by our muse. And where we can unfold and reveal bits of magic and insight simply by showing up to listen or bring pen to paper.
Meditation can harmonize body, mind, and breath, allowing deep letting go of unnecessary tension and revealing an ever present Awareness. This deeper nature is our birthright to realize, is not separate from any moment or expression of life, and is refuge when old reference points fall away.
In these bewildering times, let us gather together to engage these sacred rites: of imbibing and creating poetry, of meditation and falling into intimacy with what matters most, and of being in community with the intention to be touched by worlds of unseen support and inspiration.
Weekly Themes:
Week 1, July 24: What Does it Mean to Summon the Unseen?
Week 2, July 31: Poetry & Meditation as Rituals of Renewal & Reconnection
Week 3, August 7: A Theology of Lisps: Postactivism as Prophecy-Poetry with special guest Dr. Bayo Akomolafe
Week 4, August 14: Active Discovery in Poetry & Meditation: Sensing & Articulating Emergence
Week 5, August 21: Deep Time & The Present Moment: Widening Circles of Self to Include Ancestors and Future Beings Here & Now with special guest Erin Geesaman Rabke
Week 6, August 28: Precision & Play: Working with Word Choice, Simile, & Metaphor to Bring Life to Your Writing
Week 7, September 4: Our Vibrantly Well Poetic Body: Skillful Means for Navigating the Unseen with special guest Dare Sohei
Week 8, September 11: Wielding Wildness: Working with Form & Feeling in Poetry & Meditation
Week 9, September 18: Forgiveness & Self-Love: Crazy-Proof Ways to Let Life In with special guest Dave Rock
Week 10, September 25: The Breathing Poem: Working with Rhythm & Line Breaks
Week 11, October 2: Vulnerability & Connection: Being with the Grit in the Oyster & Translating it for an Audience with special guest Rachel Blackman
Week 12, October 9: Belonging & Tending: to Each Other, Our Work, & the Unseen

Bayo Akomolafe (Ph.D., he/him) is a teacher, speaker, lecturer, public intellectual and author of 'These Wilds Beyond our Fences: Letters to my Daughter on Humanity's Search for Home'. He is currently a proud diaper- changer, life-partner to Ije, father of Alethea Aanya and Kyah Abayomi. Bayo leads The Emergence Network as its Chief Curator and considers himself the chief steward of the concept of postactivism. Learn more at: http:// bayoakomolafe.net
Erin Geesaman Rabke (she/her) is a Somatic Naturalist & Embodiment Mentor trained as a Guild Certified Feldenkrais® Practitioner, an Embodied Life Teacher, a Work That Reconnects Facilitator, and a Community Grief Tender. Over the past 25+ years, she's been training in somatics and simultaneously in the Tibetan Buddhist traditions of Dzogchen and Lojong. Erin is developing a powerful body of work called Evolutionary Embodiment, which braids together mindful embodiment and contemplative practices with the powerful methods and perspectives of Deep Ecology and The Work That Reconnects. Find out more at www.embodimentmatters.com.
Dare Sohei (they/them) is a mixed race BIPOC, animist counselor and expressive artist who brings together liberatory equity facilitation, trauma based somatic therapy and animist/indigenous lifeways in order to help people repair their relationships with the seen and unseen world. They are co-developer with Tada Hozumi at the Ritual as Justice School for Cultural Somatics. They currently live in unceded Chinook territories aka Portland, Oregon in the pacific northwest of Turtle Island aka USA. Their personal website is www.bodyaltar.org and the school can be found at www.ritualasjustice.school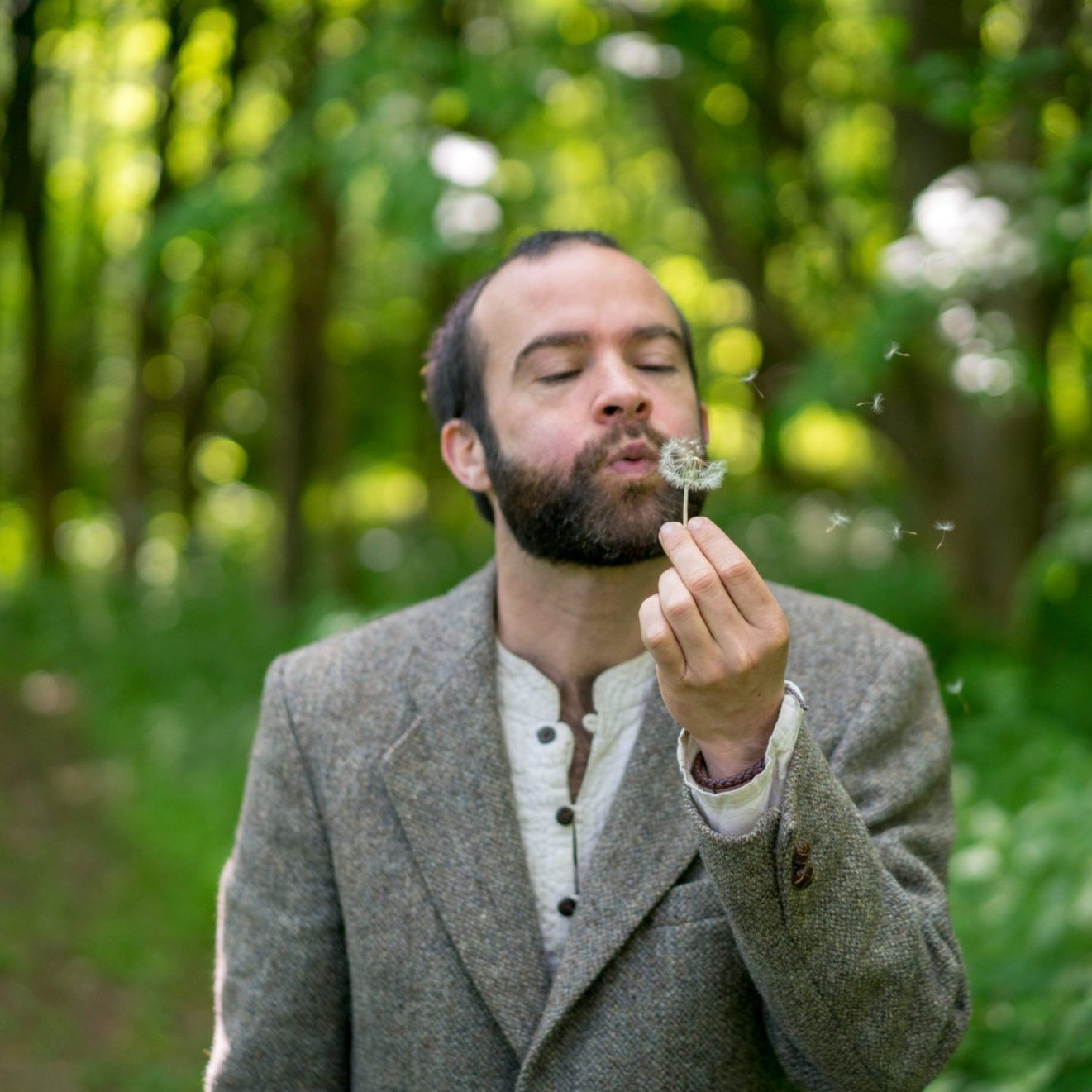 Dave Rock (he/him)is a freestyle spoken word artist/prayer-poet and teacher of conscious creativity, who wants to live in a world where everyone lives their gifts fully and freely each day. Connect with him at www.flowspeaking.com. 
Rachel Blackman (she/her) is a Somanaut, Acrobat of the Heart, Somatic Educator, Integrative bodyworker, Facilitator, Artist and Theatre Maker. She is a trained actor, improvisor and Feldenkrais Teacher. She runs Stillpoint Theatre, teaches coaches and trainers to work with the body at the Embodied Facilitators Course and The Somatic School, and runs a mentoring program supporting individuals to create work from the material that brings them alive. She runs monthly group somatic coaching sessions on emergent themes called the Embodied Enquiry Series and with coach Dido Fisher, runs Active Enquiries: A series of Opening Conversations, which run fortnightly. Her original theatre works have won several awards and critical acclaim. Her latest work, You Aren't Doing It Wrong If No One Knows What You're Doing, is in hiatus due to the pandemic, but will appear in 2021. For more on Rachel's somatic work, go here: www.vibrantbody.co.uk. For her most recent theatre project, go here: www.tinyfailures.com. Headshot photo by Victoria Zschommler.
What people are saying about my online workshops: 
"Wow, that was an amazing experience! Thank you for your skilled facilitation and incredibly thoughtful workshop design. I can feel how you have created this container with so much love and intention. I feel safe to let myself go to places I haven't gone in groups before, allowing for deep releases and awakening interesting creative ideas and questions."
- Jewel Afflerbaugh, Photographer
---
"I loved this workshop! It was the perfect place for me to celebrate who I am as an artist and who I am becoming. It gave me new ideas, new exercises, new perspectives, and best of all new community for all my creative endeavors. Brooke and Lauren's facilitation was uniquely deep and relatable and wise. I cannot recommend this experience enough!"
- Lindsay Chrisler, Coach + Comic
---
"Participating in Summoning the Unseen will be etched in my heart as the most powerful medicine during these times. The combination of meditation and poetry continues to invite me into deep inner stillness, amplifying my capacity to listen and reflect, to move beyond the noise and chaos and witness my own quivering voice.
This course has offered a practice that reverberates connectedness between us. There is magic to be experienced as our whole group listens to a poem and allows it to land with unique resonance. The beauty of witnessing how each of us are moved within the online space has increased the beauty tenfold and I am deeply grateful to be held in a circle of people with hearts wide-open, as we weave the words, witness ourselves and each other, and uncover wisdom to navigate these times.
The guest teachers have been a delightful bonus to find new pathways into this art; they have inspired me deeply. Some are lingering with me, weeks later. For me, Summoning the Unseen is weaving an invisible web between the hearts of the world and whispering poetry, vulnerability and love into these silken strings, summoning the soul to wake up more fully into conscious living."
~ Heather Baillie,
Death Doula, Poet, Teacher, 
Scotland
---
"My expectations have continually been surpassed. Every week the balance between space and structure is delicately and sensitively facilitated by Brooke (sometimes accompanied by other guest teachers that bring their own energy to the space) so that I have been delighted by the range and depth we have accomplished in a relatively short time. The sessions stay with me all week and I find myself having a wider palate to delve into and many moments of inspiration and experience when I want to find my voice. I would highly recommend this course for poetry beginners or seasoned practitioners."
~ Priya Logan, Aritst, Doula, Mother Scotland
Enjoy an introductory "Summoning the Unseen" workshop