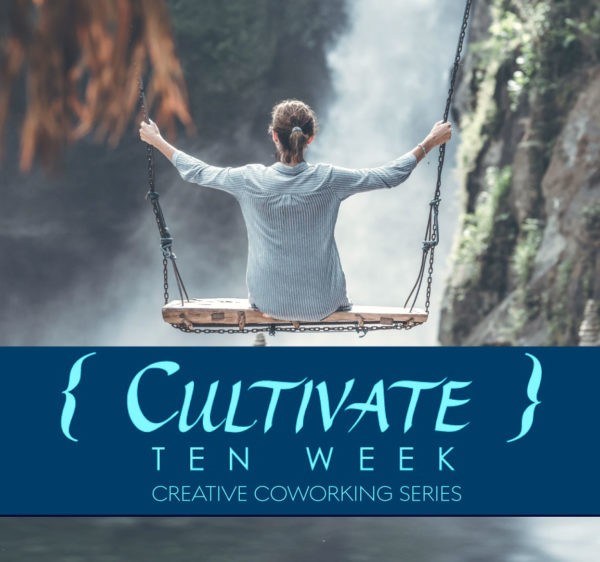 Cultivate ~ A 10 Week Creative Co-working Series
with Brooke McNamara and Lauren Beale
10 Thursdays, January 13th – March 17th
(Europe, Middle East + Africa time zone friendly!)
9-11am PST | 10am-12pm MST | 11am-1pm CST | 12-2pm EST | 5-7pm GMT | 6-8pm CET
via Zoom

Cost: $200 Suggested Investment.

Please pay what you can (more or less is welcome).
Description
A 10-week online creative co-working series

CULTIVATE: Creative Co-Working Series with Lauren Beale and Brooke McNamara is a 10-week gently held and lightly facilitated container aimed at enlivening our creative presence, exploration and manifestation in community through online parallel play. Each two-hour session will include 1) a check-in and generative inquiry, 2) time and space for parallel play free from oppressive models of success, pressure to produce, harmful critique or excessive judgement, and 3) facilitated conversation and reflection about your creative practice and exploration. Come invest in and benefit from accountability, support, inspiration, and community for your weekly creative work-play time!
10 Thursdays

January 13th - March 17th
(Europe, Middle East + Africa time zone friendly!)
9-11am PST | 10am-12pm MST | 11am-1pm CST | 12-2pm EST | 5-7pm GMT | 6-8pm CET
via Zoom
Via Zoom 
To counter the familiar Zoom fatigue, we will spend less time in front of the screen and more time enacting and inhabiting our creative investigations, curiosities and manifestations into our collaborations, community and greater world.
Additional information
| | |
| --- | --- |
| Price Options | Enter your chosen investment |