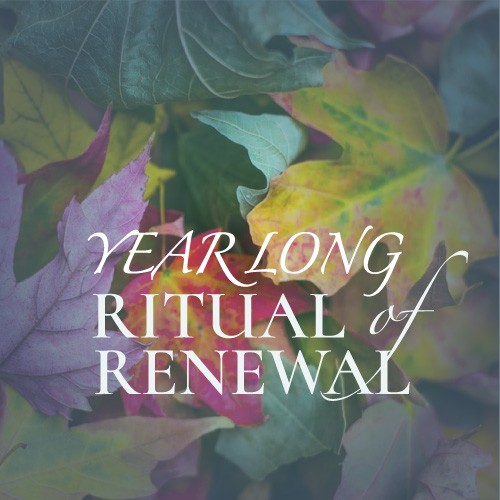 Year Long Program – Women's Ritual
with Brooke McNamara and Lisa Gibson
via Zoom video conferencing
Year-long Ritual of Renewal Includes  4 Seasonal retreats + 4 Coaching sessions + Online community + Monthly Inspirations and Practices
Sundays:
December 13, 2020

(complete)

March 7, 2021

(complete)

June 6, 2021

(complete)

Sept 12, 2021
Prorated Pricing:
Option 1: $ 750
Option 2: $620
Option 3: $500
Please choose the price that works for your current financial context.
Description
Women's Ritual - Year Long Program
with Lisa Gibson and Brooke McNamara 
These seasonal rituals are for all self-identified women who:
Yearn to connect to their deepest intentions and innermost selves

Long for practices to restore, nurture, and enliven

Want to gather with a community of other wholehearted women

Need a break from the routines and busyness of daily life

Are excited (and possibly fearful) about the potency of their aliveness
We strive to create a brave space that welcomes everyone's full uniqueness as well as attuned compassion for others. We aim to create a welcoming community of practice that includes diversity of race, class, sexual orientation, ethnicity, religious affiliation, nationality, and more.
Program Includes:
Four Seasonal Half day retreats :
Our half days together will move between structured time together online and intentional solo explorations offline. The retreats will include:
Meditation and mindfulness 

Movement practices to fully inhabit your body-mind

Rich, intentional conversation 

Rituals to connect personal experience to a greater sense of meaning

Journaling to tap into your creative expression

Shadow work to uncover hidden commitments that drain aliveness

Play, creativity and laughter

Time to enjoy cooking and eating a nourishing meal for yourself
4 Coaching sessions
You will receive 4 one-on-one virtual coaching sessions, once per season as part of the year long journey. These coaching sessions will be an opportunity to bring forward your intentions, and be supported in your deepest expression of wholeheartedness. 
Monthly inspirations
You will receive monthly inspirations to your inbox, including poems, journaling prompts, creative inquiries and more to invite the practice of wholeheartedness into your daily, weekly and monthly rhythms.
Online Community
Using the platform Mighty Networks, you will participate virtually with a community of women to find belonging, connection, and lively exchange in your unfolding of wholehearted living.
---
Sundays, 9-11 MST
December 13, 2020 - complete
March 7, 2021
June 6, 2021
Sept 12, 2021
Via Zoom video group call
Cost:
Option 1: $750
Option 2: $620
Option 3: $500